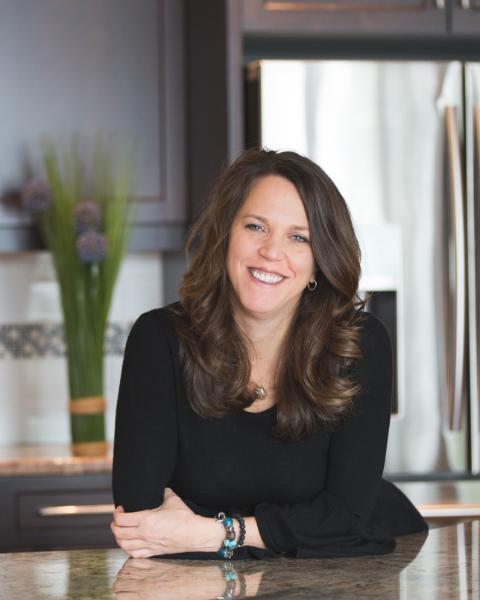 Renee
Russell
Pemberton Holmes - Duncan
23 Queens Road
Duncan
V9L 2W1


let's find your new home
Search for Real Estate in and around Duncan
Residential
Any
Single Family
Half Duplex
Townhouse
Condo/Apartment
Full Duplex
Triplex
Fourplex
Mobile
Modular
Lots/Acreage
Farm
Recreational
Commercial
Any
Building Only
Building & Land
Business & Leasehold
Business & Property
Business Only
Land Only
Multi-Family
Industrial
Min Price
Any Price
$25,000
$50,000
$75,000
$100,000
$125,000
$150,000
$175,000
$200,000
$250,000
$300,000
$350,000
$400,000
$450,000
$500,000
$550,000
$600,000
$650,000
$700,000
$750,000
$800,000
$850,000
$900,000
$950,000
$1,000,000
$1,250,000
$1,500,000
$1,750,000
$2,000,000
$2,500,000
$3,000,000
$4,000,000
$5,000,000
$6,000,000
Max Price
Any Price
$25,000
$50,000
$75,000
$100,000
$125,000
$150,000
$175,000
$200,000
$250,000
$300,000
$350,000
$400,000
$450,000
$500,000
$550,000
$600,000
$650,000
$700,000
$750,000
$800,000
$850,000
$900,000
$950,000
$1,000,000
$1,250,000
$1,500,000
$1,750,000
$2,000,000
$2,500,000
$3,000,000
$4,000,000
$5,000,000
$6,000,000
Min Sqft
Any
200 Sqft
300 Sqft
400 Sqft
500 Sqft
600 Sqft
700 Sqft
800 Sqft
900 Sqft
1,000 Sqft
1,100 Sqft
1,200 Sqft
1,300 Sqft
1,400 Sqft
1,500 Sqft
1,600 Sqft
1,700 Sqft
1,800 Sqft
1,900 Sqft
2,000 Sqft
2,500 Sqft
3,000 Sqft
3,500 Sqft
4,000 Sqft
4,500 Sqft
5,000 Sqft
6,000 Sqft
Max Sqft
200 Sqft
300 Sqft
400 Sqft
500 Sqft
600 Sqft
700 Sqft
800 Sqft
900 Sqft
1,000 Sqft
1,100 Sqft
1,200 Sqft
1,300 Sqft
1,400 Sqft
1,500 Sqft
1,600 Sqft
1,700 Sqft
1,800 Sqft
1,900 Sqft
2,000 Sqft
2,500 Sqft
3,000 Sqft
3,500 Sqft
4,000 Sqft
4,500 Sqft
5,000 Sqft
6,000 Sqft
Home Buyer Services
With the largest team of REALTORS® on Vancouver Island, Pemberton Holmes provides unparallelled service to buyers. You can expect a high level of professionalism and support from any of our REALTORS®.
This is one of the biggest investments you will ever make, you need to protect your interests. With todays changing laws using a REALTOR® has never been more important. If you are thinking of buying, let me help you! Buyers now have the option of using an exclusive agent who works solely on their behalf, this is known as buyers agency. That means I work only for you and have your best interest in mind at all times.
This is one of the biggest and most exciting purchases in your life, why not use a professional?

I will work for you every step of the way! With my combination of skills, experience, and technology I can sell your home for the highest possible price and in the shortest period of time. Here are some of the many tools I have to meet the demands of a highly competitive, modern market.
A Unique, Automated Internet Marketing System Online Presence:
Available 24 Hours a Day!
Our online marketing system allows me to make information accessible 24-hours a day, and to respond immediately and directly to each and every prospective buyer. From my website, prospective buyers can get information immediately about your home. They can access my site 24 hours a day and view your property listing! Each property I list has its own unique website complete with property details, room measurements and photographs. Through our Private Client Service, your listing will be sent by e-mail to every prospective buyer in our database, where your home meets their criteria. Plus it will be e-mailed automatically to future prospective buyers as well.
Traditional Marketing
As soon as you list your home with me, I will enter your home in the Multiple Listing Service® (MLS®) database. Other agents can immediately access your property information by computer.
Pricing Your Home
When you think about it, there are several other homes for sale competing with your home. I will help you price your home competitively to attract qualified buyers. The way I do this is by generating a Comparative Market Analysis (CMA) report, which will show you a range of prices being paid for homes in your area. Simply contact me and I will do the rest!
Every Step Of The Way...
Remember, I will be working for you every step of the way to make sure that you get the highest possible price for your home in the shortest period of time.

I was born and raised in Chicago and received a Bachelor of Science degree at the University of Illinois in Economics and Accounting. After graduating from University, I packed up and moved myself to San Francisco and New Mexico for work, and finally settled on Vancouver Island in 1995 where I now enjoy my life in tranquil Maple Bay. It was in my early 40s that I decided to pursue my love of real estate, and haven't looked back since!
I have always been actively involved in the communities I've lived in, as well as in the schools and sports of my two children. I enjoy boating, travelling, good food and meeting people from all over the world while managing my vacation rental property in Maple Bay.
I have worked in the accounting and business administration fields and bring my experience together with my love for people and real estate to the Cowichan Valley where I am a Realtor with Pemberton Holmes Ltd. I have been featured in the Top 10% of the Company, and I enjoy my career as a Realtor because every day brings a new challenge and I get to meet so many great people along the way.
!Home.view_full_search_screen!
Back
to top